About the Royal Decameron Punta Sal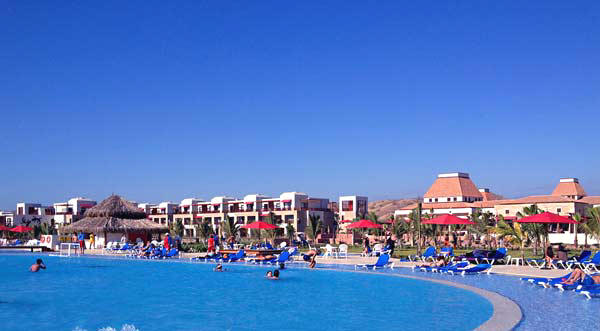 The Hotel is located at 1190 km of "Panamericana Norte" highway, in Zorritos district, Tumbes region, in Peru, near to the south frontier with Ecuador. Tumbes city is at one-hour and thirty-minuteflight from Lima city. Royal Decameron Punta Sal is at one-hour and fifteen-minute drive from Tumbes airport. Besides, the hotel compound is located at a five-hour drive from the international airport of Guayaquil city and at a two-hour drive from Santa Rosa (Machala) airport in Ecuador.

Royal Decameron Punta Sal Beach Resort, Spa & Convention Center comprises 1 kilometer and a half of non-private beach. It is a desirable place for tourists because it is located near the most beautiful beaches in northern Peru and the most exclusive restaurants, night clubs and bars.


All-Inclusive features :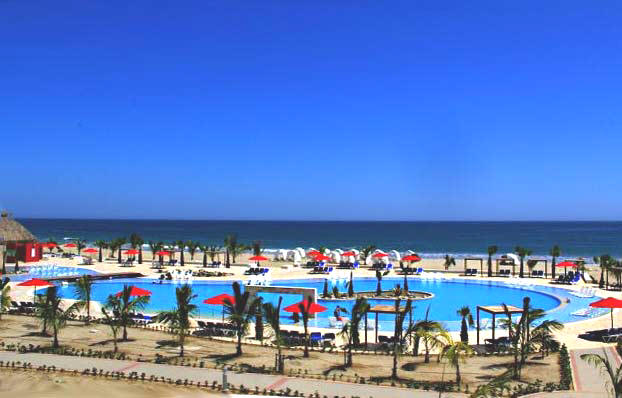 • Breakfast and lunch buffet, dinner à la carte
• Snacks
• Alcoholic and non alcoholic as well as international and national beverages, and unlimited soft drinks
• Beach towels, available at activities' center
• Schedule including daily activities
• Two (2) tennis courts
• Non-motorized water sports
• Night club: every day, from 11:00 p.m. to 2:00 a.m.
• Hotel taxes included
• Nursery

Guest rooms: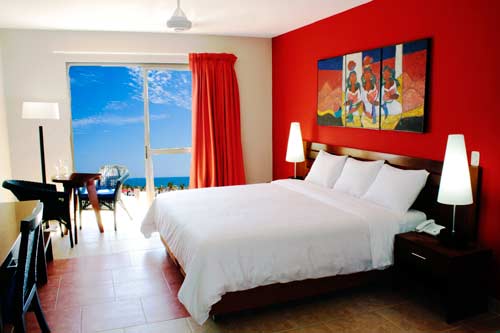 The hotel has 313 rooms (42 superior twin rooms, 12 bungalows and 259 standard rooms)

• Air conditioning
• Cable TV
• Hair dryer
• Hot water
• Telephone
• Connecting rooms for families
• Terrace or balcony
• Safety deposit box ($)
• Internet ($)

Restaurants and Snacks :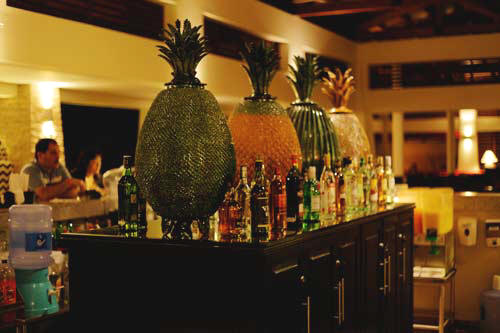 The hotel offers 3 restaurants.

• One (1) buffet restaurant
• Two (2) a la carte restaurants

Bars:
There will be 6 bars located as follows:

1 near the swimming pool
2 in à la carte restaurants, one per each
1 in a buffet restaurant
1 in the night club
1 in lobby
1 in the convention center


Aditional Services:
Money exchange
Infirmary
Gym
Scuba diving: a short course in the swimming pool
Reception room, which holds 500 people($)
Decameron Explorer Tour Desk, which offers more than 17 excursions and circuits to different places around Peru($)
National and international phone calls($)
Boutique($)
Laundry service($)
Non-motorized watersports($)


LOCATION
Carretera Panamericana Norte Km. 1190, Tumbes, Peru
OPTIONAL TOURS: Rates available upon request....emai us at reservations@taratours.com
Mangrove National Sanctuary of Tumbes
Mangroves of Puerto Pizarro
Zip Line & Palestra adventures in Mancora
Fishing
Boat tour along the coast
Whale Observationss (August to October)
Sunset Tour
Surfing
HEMINGWAY Route (Terrestre)
Swiming with the Turtles
Tour of Mancora Village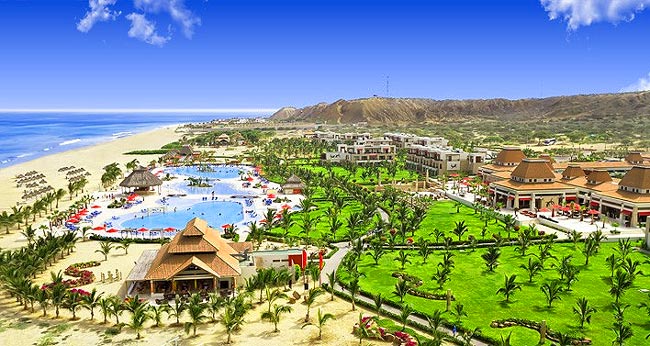 For questions or further information about these programs
Have your Travel Agent call Tara Tours at 1-800-327-0080 or
e-mail us tara@taratours.com