This page is for Travel Agents Only
"GALAPAGOS"
AGENTS TRAVELING TOGETHER FOR LEARNING AND FUN
GALAPAGOS AGENT ADVENTURE

Visit Ecuador's Capital Quito and 4 nights aboard the Deluxe Santa Cruz ll

Departs October 4, 2017
from Miami US $3,099.00 1st Agent share double incl. tips

OCT 4 WED – USA/QUITO
– On your own. Depart for Quito, Ecuador. Go through customs and immigration. (Transfer to 5 star Colon Hilton on your own unless you are on the same flight as our tour conductors.)

OCT 5 THU – QUITO - Today enjoys a tour of colonial and modern Quito. Drive through this beautiful city and its colonial center visiting the Cathedral, Government Palace, the La Compania Church with its ornate golden alters, then drive through modern Quito. Visit the equatorial monument where you can put one foot in the Southern hemisphere and one in the Northern at the same time. Visit the center of the world interactive museum Inti-Nan. Overnight at the Hilton Hotel. (B & L)

OCT 6 FRI – QUITO-OTAVALO - Full day excursion going north, via the Pan-American Highway through dramatic mountain scenery to the colorful native town of Otavalo for one of South America's most famous Indian markets. Lunch at a local Hacienda. Overnight at the Colon Hilton. (B & L)

OCT 7 SAT – QUITO/GUAYAQUIL/SAN CRISTOBAL ISLAND XL #1491 Departs 0805 UIO. Departs GYE 0940. Arrives San Cristobal 10:35AM. Transfer for flight to Galapagos. Arrival by plane to San Cristobal Island and transfer to the Santa Cruz II. Upon arrival, cabin assignment, introductory talk, boat drill and lunch. PM tour Punta Pitt, on the eastern tip of San Cristobal Island. This is the only site in the Galapagos where the three species of boobies can be found together. We can enjoy a panga ride along the coast and some time for snorkeling or swimming. (B, L, & D)

OCT 8 SUN – SANTA FE ISLAND – In the morning, we travel to this tranquil white sand beach, which is home to a large colony of sea lions. On our morning walk, visitors can observe the endemic land iguana (which may only be found on this island). In the afternoon we visit South Plaza Island a remarkable channel known for its incredible turquoise waters. Scarlet sesuvium succulents blanket the ground of a grove of bright green prickly-pear cacti, around which yellow-grey land iguanas may be seen. Visitors can also observe sea lion colonies, frigates, swallow-tailed gulls and shearwaters. (B, L & D)

OCT 9 MON – SANTA CRUZ ISLAND - Puerto Ayora and the Charles Darwin Research Station (Santa Cruz Island) After breakfast, we have a dry landing at the giant tortoise Breeding Center of the Charles Darwin Research Station. It is home to the park's scientific investigation, conservation and administration. We then embark towards the cooler highlands of Santa Cruz, the ecosystem of which is entirely distinct.
Santa Cruz Island - In the afternoon, visitors can choose from hiking, mountain biking or kayaking in Tortuga Bay. Your excursion leader will explain these options in advance. We then return to Puerto Ayora to embark on the Santa Cruz. (B, L & D)

OCT 10 TUE - PUNTA SUAREZ (ESPAÑOLA ISLAND) With its marvelous selection of sea birds (including Nazca and blue-footed boobies, swallow-tail gulls, and Galapagos albatross from April to December), red-green-black marine iguanas and the famed Galapagos "blow-hole," this island holds many wonders for visitors. Gardner Bay (Española Island) The day ends with a trip to Gardner Bay to relax on its spectacular white coral beach among sea lions, finches and mockingbirds. This site is also excellent for snorkeling. (B, L & D)

OCT 11 WED- BALTRA ISLAND/GUAYAQUIL/QUITO XL #1412 Departs Baltra 12:45P/Arrives GYE 15:40P/Arrives UIO 17:20 – In the AM disembark by zodiac ride to Baltra pier and after a 15-minute bus ride to the Baltra Airport for your flight to Quito. Overnight at the 5 star Colon Hilton (B & Farewell cocktail party)

OCT 12 THU – QUITO/USA – Transfer to the airport on your own

IMPORTANT NOTE: Due to flight restrictions to the Galapagos, each person can take only one piece of luggage weighing no more than 40 pounds (to be checked in) plus one small carry on.
** PASSPORT/VISA VALID AT LEAST 6 MONTHS AFTER LEAVING FROM USA. **

COST: 1st AGENT $3,099.00 - 2nd AGENT same agency $3,199.00
SPOUSE or COMPANION $3,699.00

INCLUDED: Tours as noted in itinerary including English-speaking guides. The Deluxe Hotel Colon Hilton 4 nights including room taxes and service charges. The 5 day / 4 nights Galapagos Cruise aboard the deluxe Santa Cruz ll. Meals as noted. B=breakfast, L=lunch, D=dinner, S=snack. Galapagos National Park entry fee US $100.00 & Galapagos Entry card $20)** Tips to tour guides, bus drivers and transfer persons. Also included are the tips to the naturalist guide & crew in Galapagos. **

NOT INCLUDED: Services/meals not mentioned in itinerary. Passport fees. Departure taxes, usually included in your international ticket. Domestic taxes $5:00-$8:00; Insurance. Transfers in/out of Quito.

TRAVEL INSURANCE IS RECOMMENDED. QUOTE FROM TARA TOURS VISIT OUR WEBSITEhttp://www.taratours.com/Insurance/default.html

Reservation Procedure: Photograph on your smart phone/scan and email the following: 1) Completed application. 2) Copy of IATA/CLIA list. 3) Copy of current IATA/CLIA card. 4) A clear copy of Passport 5) Credit card authorization. Canadian agent must pay with U.S. dollars. Email to: famtrips@taratours.com

TARA TOURS INC., 12002 S W 128 CT #209, MIAMI, FL 33186
PHONE 305-278-4464 * FAX: 305-278-4454 *

Galapagos Fam Cancellations: Full payment upon booking. Galapagos ticketed air nonrefundable. At any time US $350 non refundable; 120 to 75 days before departure US 500.00 (per person); cancellations made 74 days or less prior to departure - NO REFUNDS. CANCELLATIONS MUST BE IN WRITING!
| | |
| --- | --- |
| Agency Name: | Passenger passport name: |
| Agency Phone: | Birth date: / / Nationality: |
| Agency fax: | US Passport YES NO Number: |
| Agency Address: | Home Phone: Cell Phone: |
| City: | Email: |
| State: Zip: | Departure date: OCT 4, 2017 GALAPAGOS |
Responsibility Clause: TARA TOURS INC. and its agents shall not be liable for any loss, delay, injury, acts of God or Governments, thefts, strikes or defaults of any company or person engaged in providing services of the tour. Joining this trip constitutes your acceptance of the conditions, responsibility clause and procedures carried in this media. If you have any questions, please contact Tara Tours Inc. before departure.

TRAVEL INSURANCE HIGHLY RECOMMENDED

Smoker o Non Smoker o

______________________________________________

Signature of Agent

GUATEMALA AGENT ADVENTURE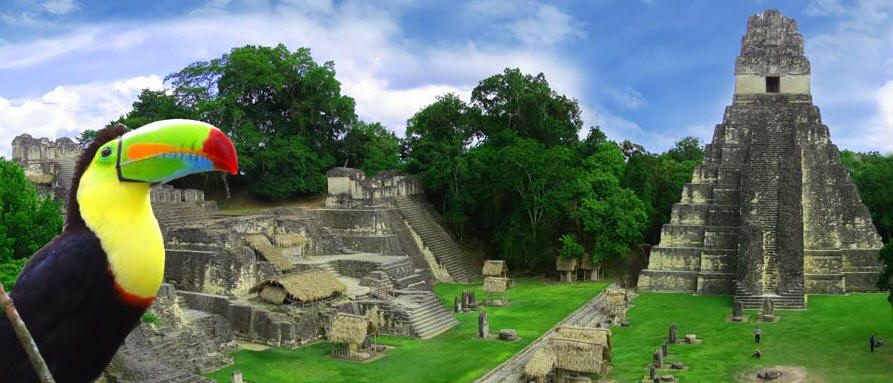 Trip includes: Round trip international & domestic air, tours and tips
Visiting Guatemala-Antigua-Chichicastenango-Lake Atitlan and
the Capital of the Mayan Empire "Tikal"

Departs APRIL 27, 2017 from Miami

APR 27 THU. - MIAMI/GUATEMALA AV #343 4:10PM/4:55PM (Reconfirm time with Avianca 800-284-2622)
Upon arrival, transfer to the five star Barcelo Hotel. (Lunch on plane)
APR 28 FRI. – GUATEMALA/ANTIGUA
After breakfast, a sightseeing tour of the Capital City. You will visit La Merced Church, the Presidential Palace, the National Theater, Modern Civic Center, the residential areas and many other places of interest in old and new Guatemala. In the afternoon drive 45 minutes to the charming town of Antigua. The remainder of the day at leisure. Overnight at the charming Camino Real Antigua Hotel. (B)

APR 29 SAT. – ANTIGUA -
Breakfast at hotel followed by a sight seeing tour of the charming town of Antigua the former Spanish Colonial Capital of the country and today a national monument of the Americas. Lunch is at the Porta Hotel Antigua with the remainder of the day at leisure. Overnight at Camino Real Antigua. (B & L)

APR 30 SUN. – ANTIGUA/CHICHICASTENANGO/ATITLAN –
Early AM breakfast followed by a 2 hr drive to Chichicastenango to see one of the main reasons for a trip to Guatemala, the market which is held twice a week and deserves its fame. You will also see the church of Santo Tomas where the Mayan Quiche observe unique religious customs. Lunch at the Mayan Inn and drive 1 1/2 hr to the beautiful Lake Atitlan. Overnight at Porta Del Lago. (B & L)

MAY 01 MON. - ATITLAN –
AM transfer to the Hotel Atitlan a for brief inspection and breakfast followed by a beautiful boat ride where you will go back in time as you cross the lake to the town of Santiago de Atitlan. Enjoy a walking tour and some shopping before returning to the dock. The remainder of the day is on your own. Overnight at the Porta Del Lago Hotel. (B)

MAY 02 TUE. – ATITLAN/GUATEMALA -
After breakfast at the Del Lago drive approximately 3 hrs returning to Guatemala City. Remainder of day at leisure. Overnight at the five star Barcelo Hotel. (B)

MAY 03 WED. – GUATEMALA/TIKAL/GUATEMALA – TAG #01 6:30AM/7:10AM & TAG #02 6:30/7:15PM –
Today depart very very early morning for your flight to the city of Flores for a full day tour to Tikal. Here a bus will take you to the entrance to enjoy a guided tour of the citadel as you hike jungle trails to the 2,000-year-old Capital of the Mayan Empire, Tikal. Your local tour guide will take you to visit the pyramids, temples and palaces left by this great society. Lunch at the Camino Real Tikal Hotel. Return to Guatemala and overnight at the five star Barcelo Hotel. (Box B & L)

MAY 04 THUR - GUATEMALA/MIAMI AV #342 10:05/2:45
Early breakfast and transfer to airport for your flight to Miami. (B & Lunch on plane)

COST:
AGENT $1,799.00 + $96.00 = $1,895.00 - 2nd AGENT $1,899.00 + $96.00 = $1,995.00
SPOUSE/COMPANION $2,299.00 $96.00 = $2,395.00 (all air non-refundable/endorsable & price subject to availability)
NOTE: If you have your own international air -please deduct US$300 plus the $96 taxes

INCLUDED:
*Round trip airfare from Miami via Avianca. *Hotel accommodations for 7 nights with room taxes and services charges. *English speaking private tour guide and transportation from Guatemala-Antigua-Lake Atitlan and Chichicastenango Full day Tikal tour including air and entrance fees *Tips to tour guides, drivers, waiters, hotel & airport porters and transfer person. *Meals as mentioned in itinerary B=Breakfast, L=Lunch, D=dinner. (US airport, Guatemala departure tax and domestic air taxes totaling $96.00 included in full payment). Escorted with more than 09 participants all on a private basis.

NOT INCLUDED:
Meals, unless noted in itinerary. Insurance, entry forms or visas or any other service not mentioned
Reservation Procedure:
FAX: 1) Completed application. 2) Copy of current IATA/CLIA list. 3) Copy of current IATA/CLIA card. 4) Credit Card Authorization 5) Clear copy of passport. (Call for Credit Card Authorization form)

PHONE 305-278-4464 * FAX: 305-278-4454 * E-MAIL: famtrips@taratours.com
Cancellations: At any time US $250.00 service charge; 45 to 30 days before departure US $350.00 (per agent); cancellations made 29-21 days prior to departure 60% charge of total tour cost. Less than 20 days - NO REFUNDS - CANCELLATIONS MUST BE IN WRITING!

Issued airline tickets non refundable plus above charges.
| | |
| --- | --- |
| Agency Name: | Passenger passport name: |
| Agency Phone: | Birth date: / / Nationality: |
| Agency fax: | Passport Number & Country issued: |
| Agency Address: | Home Phone: Cell Phone: |
| City: | Email: |
| State: Zip: | Departure date: APRIL 27, 2017 , GUATEMALA |
Responsibility Clause: TARA TOURS INC. and its agents shall not be liable for any loss, delay, injury, acts of God or Governments, thefts, strikes or defaults of any company or person engaged in providing services of the tour. Joining this trip constitutes your acceptance of the conditions, responsibility clause and procedures carried in this media. If you have any questions, please contact Tara Tours Inc. before departure.

TRAVEL INSURANCE HIGHLY RECOMMENDED

Smoker o Non Smoker o

______________________________________________

Signature of Agent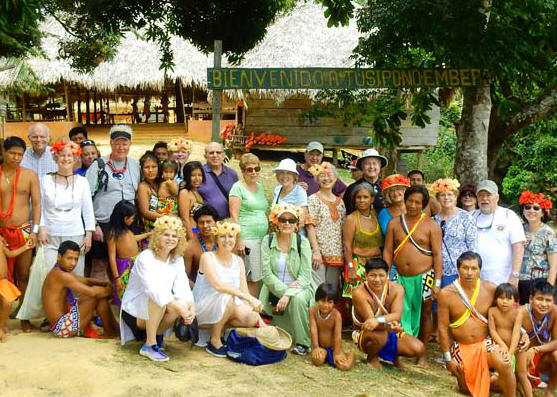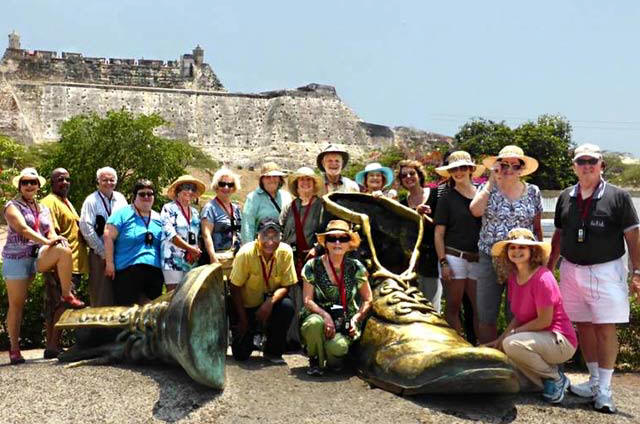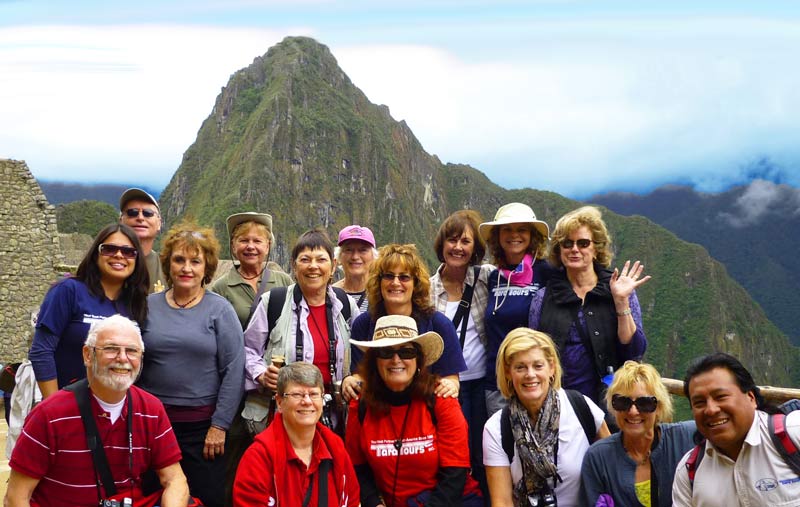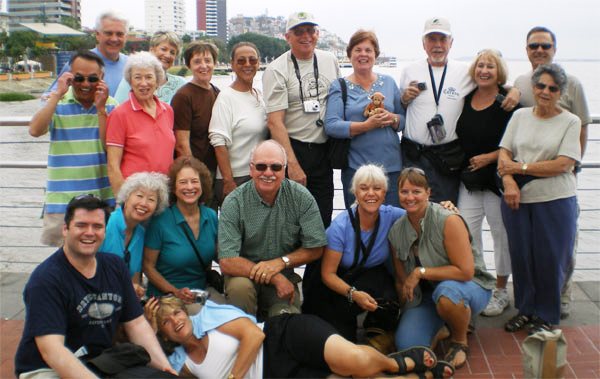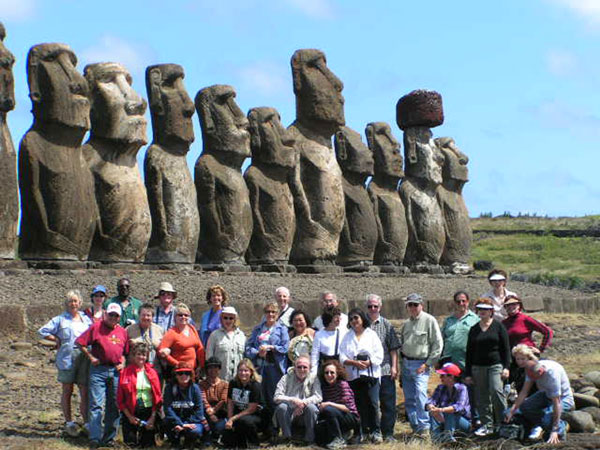 For further information about our Fam Trips to Latin America or if you want to be on our mailing list
please e-mail us at famtrips@taratours.com