This page is for Travel Agents Only
Fantastic Fam trip to Guatemala for Travel Agents...!!
GUATEMALA AGENT ADVENTURE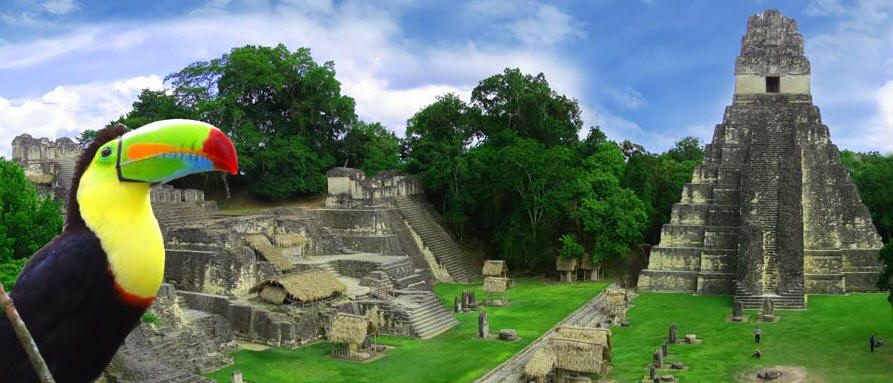 Trip includes: Round trip international & domestic air, tours and tips
Visiting Guatemala-Antigua-Chichicastenango-Lake Atitlan and
the Capital of the Mayan Empire "Tikal"

Departs APRIL 27, 2017 from Miami

APR 27 THU. - MIAMI/GUATEMALA AV #343 4:10PM/4:55PM (Reconfirm time with Avianca 800-284-2622)
Upon arrival, transfer to the five star Barcelo Hotel. (Lunch on plane)
APR 28 FRI. – GUATEMALA/ANTIGUA
After breakfast, a sightseeing tour of the Capital City. You will visit La Merced Church, the Presidential Palace, the National Theater, Modern Civic Center, the residential areas and many other places of interest in old and new Guatemala. In the afternoon drive 45 minutes to the charming town of Antigua. The remainder of the day at leisure. Overnight at the charming Camino Real Antigua Hotel. (B)

APR 29 SAT. – ANTIGUA -
Breakfast at hotel followed by a sight seeing tour of the charming town of Antigua the former Spanish Colonial Capital of the country and today a national monument of the Americas. Lunch is at the Porta Hotel Antigua with the remainder of the day at leisure. Overnight at Camino Real Antigua. (B & L)

APR 30 SUN. – ANTIGUA/CHICHICASTENANGO/ATITLAN –
Early AM breakfast followed by a 2 hr drive to Chichicastenango to see one of the main reasons for a trip to Guatemala, the market which is held twice a week and deserves its fame. You will also see the church of Santo Tomas where the Mayan Quiche observe unique religious customs. Lunch at the Mayan Inn and drive 1 1/2 hr to the beautiful Lake Atitlan. Overnight at Porta Del Lago. (B & L)

MAY 01 MON. - ATITLAN –
AM transfer to the Hotel Atitlan a for brief inspection and breakfast followed by a beautiful boat ride where you will go back in time as you cross the lake to the town of Santiago de Atitlan. Enjoy a walking tour and some shopping before returning to the dock. The remainder of the day is on your own. Overnight at the Porta Del Lago Hotel. (B)

MAY 02 TUE. – ATITLAN/GUATEMALA -
After breakfast at the Del Lago drive approximately 3 hrs returning to Guatemala City. Remainder of day at leisure. Overnight at the five star Barcelo Hotel. (B)

MAY 03 WED. – GUATEMALA/TIKAL/GUATEMALA – TAG #01 6:30AM/7:10AM & TAG #02 6:30/7:15PM –
Today depart very very early morning for your flight to the city of Flores for a full day tour to Tikal. Here a bus will take you to the entrance to enjoy a guided tour of the citadel as you hike jungle trails to the 2,000-year-old Capital of the Mayan Empire, Tikal. Your local tour guide will take you to visit the pyramids, temples and palaces left by this great society. Lunch at the Camino Real Tikal Hotel. Return to Guatemala and overnight at the five star Barcelo Hotel. (Box B & L)

MAY 04 THUR - GUATEMALA/MIAMI AV #342 10:05/2:45
Early breakfast and transfer to airport for your flight to Miami. (B & Lunch on plane)

COST:
AGENT $1,799.00 + $96.00 = $1,895.00 - 2nd AGENT $1,899.00 + $96.00 = $1,995.00
SPOUSE/COMPANION $2,299.00 $96.00 = $2,395.00 (all air non-refundable/endorsable & price subject to availability)
NOTE: If you have your own international air -please deduct US$300 plus the $96 taxes

INCLUDED:
*Round trip airfare from Miami via Avianca. *Hotel accommodations for 7 nights with room taxes and services charges. *English speaking private tour guide and transportation from Guatemala-Antigua-Lake Atitlan and Chichicastenango Full day Tikal tour including air and entrance fees *Tips to tour guides, drivers, waiters, hotel & airport porters and transfer person. *Meals as mentioned in itinerary B=Breakfast, L=Lunch, D=dinner. (US airport, Guatemala departure tax and domestic air taxes totaling $96.00 included in full payment). Escorted with more than 09 participants all on a private basis.

NOT INCLUDED:
Meals, unless noted in itinerary. Insurance, entry forms or visas or any other service not mentioned
Reservation Procedure:
FAX: 1) Completed application. 2) Copy of current IATA/CLIA list. 3) Copy of current IATA/CLIA card. 4) Credit Card Authorization 5) Clear copy of passport. (Call for Credit Card Authorization form)

PHONE 305-278-4464 * FAX: 305-278-4454 * E-MAIL: famtrips@taratours.com
Cancellations: At any time US $250.00 service charge; 45 to 30 days before departure US $350.00 (per agent); cancellations made 29-21 days prior to departure 60% charge of total tour cost. Less than 20 days - NO REFUNDS - CANCELLATIONS MUST BE IN WRITING!

Issued airline tickets non refundable plus above charges.
| | |
| --- | --- |
| Agency Name: | Passenger passport name: |
| Agency Phone: | Birth date: / / Nationality: |
| Agency fax: | Passport Number & Country issued: |
| Agency Address: | Home Phone: Cell Phone: |
| City: | Email: |
| State: Zip: | Departure date: APRIL 27, 2017 , GUATEMALA |
Responsibility Clause: TARA TOURS INC. and its agents shall not be liable for any loss, delay, injury, acts of God or Governments, thefts, strikes or defaults of any company or person engaged in providing services of the tour. Joining this trip constitutes your acceptance of the conditions, responsibility clause and procedures carried in this media. If you have any questions, please contact Tara Tours Inc. before departure.

TRAVEL INSURANCE HIGHLY RECOMMENDED

Smoker o Non Smoker o

______________________________________________

Signature of Agent
BOLIVIA AGENT ADVENTURE
Visiting Santa Cruz, Sucre, La Paz, Lake Titicaca, Copacabana, Sun & Moon Islands and Tiwanaku


DEPARTS March 22, 2017

MAR 22 WE - MIAMI-SANTA CRUZ OB #767 23:00PM/05:30AM+1 (Confirm time with Boliviana Airlines 800-584-4099) Depart Miami for Santa Cruz on Boliviana Airlines. Overnight at Camino Real Hotel. (Late Dinner on board plane).
About Santa Cruz: Located on the eastern slopes of the Eastern Cordillera, Santa Cruz is aptly called a boomtown. It is fast developing into a major retail center and is the country's second largest city. Founded in 1561 by the Spaniards coming from Paraguay, the city is hot except for May to August when cold "surazo" winds blow in from Argentina.

MAR 23 TH – SANTA CRUZ –
Upon arrival transfer to your hotel. Afternoon city tour of Santa Cruz begins at the Main Square "Plaza 24 de Septiembre", close view of the Cathedral "Basílica Menor de San Lorenzo", visit Arte Campo (craft shops) located in a very traditional house, then continue to the "El Abasto" Indian Market. Overnight at Camino Real (B)

MAR 24 FR – SANTA CRUZ-SUCRE OB #582 09:15AM/09:50AM-
Transfer to the airport for your flight to Sucre and transfer in to your hotel. In the afternoon a city tour of Sucre the romantic and constitutional capital of Bolivia. The city tour includes the visit to la Recoleta, The House of Liberty and the Textile Museum ASUR. Overnight at Parador Santa Maria La Real. (B & Snack on plane)
About Sucre: Sucre, the constitutional capital of Bolivia, is a living expression of both colonial and modern times. Founded by the Spaniards in 1540 and liberated in 1840, Sucre is a very small picturesque city. Downtown has many white colonial buildings along with many churches. The total population at the time of this writing is about 110,000 and they are predominantly quite young. The altitude is about 8,000 feet above sea level and the days usually with bright sun. In summer, January to March it gets quite hot up to 90 degrees. In winter, June, July and August, it gets quite cold as low as 35 to 40 degrees.
MAR 25 SA – SUCRE/POTOSI/SUCRE –
In the morning begin an overland 2 ½ journey to Potosi, the famous Colonial City declared World Heritage by UNESCO and the source of silver during colonial times. Lunch and city tour visiting the Royal Mint and an underground mine. Parador Hotel (B & L)

MAR 26 SU – SUCRE/TARABUCO FAIR/SUCRE -
Overland transfer to the indigenous market of Tarabuco one of the purest and most colorful in the world. Indigenous people, dressed on their traditional garments attend this town every Sunday to buy, sell and still barter their crafts. Parador Hotel. (B & L)

MAR 27 MO - SUCRE /LA PAZ– TIWANAKU/HUATAJATA – OB#565 11:00AM/11:50AM
Transfer from your hotel to catch the flight to La Paz. Upon arrival, transfer to Tiwanaku for a sightseeing tour of the magnificent ancient ruins and one of the oldest civilizations in the Americas (1.580 BC-1.000 AD). After enjoying a box lunch, continue on to Huatajata and visit the "Andean Roots" cultural complex. Evening candlelight dinner. Later an audiovisual and visit to the "mystic world of the Kallawayas". Meet with a Shaman. Overnight at the Inca Utama Hotel & Spa. (B, Snack on plane, BL & D)

MAR 28 TU Huatajata/ Moon island/Sun island/Copacabana/Huatajata -
AM land transfer to Cocotoni for a Hydrofoil cruise on Lake Titicaca, visiting; the Moon Island and the Sun Virgins Temple "Iñak Uyu". Continue to Sun Island. Climb the " Grand Inca Staircase" and taste the water of the Sacred Fountain, believed to give eternal youth and happiness. Lunch at the Uma Kollu archaeological Restaurant. Near by, enjoy the small Indian market. Board the Hydrofoil navigating to Copacabana, visit the shrine and the Dark Indian Virgin. Return to Huatajata. After dinner visit the "Alajpacha" native observatory and learn about the Aymara constellations. . Overnight at the cultural Inca Utama Hotel & Spa. (B, L & D)

MAR 29 WE – URUS IRUITOS/HUATAJATA/LA PAZ –
Following breakfast hydrofoil cruise to the floating islands & the Quewaya Sustainable Project. It was created to assure the survival of an over 5,000 year old culture. Enjoy a breathtaking view of the Royal Range of the Andes. Lunch at the Inca Utama. After the tour, transfer from Huatajata to La Paz. Overnight at Hotel Europa. (B & L)
About La Paz: Highest capital city in the world, La Paz is the country's headquarters for the financial and commercial world as well as the main tourist destination. Lying in a natural basin and protected from the harsh winds. There are many places of interest to visit in La Paz including the Witch Doctor's Market where you will find preventative and cures for every imaginable problem and illness and Moon Valley, with its unique landscape formed naturally by the wind and weather.

MAR 30 TH - LA PAZ-SANTA CRUZ-MIAMI OB #680 19:00PM/20:00PM LPB/VVI connecting to OB #766 VVI/MIA 22:45PM/05:45AM+1
Check out of the hotel followed by a half day city tour of La Paz and Moon Valley. The City of La Paz and its surroundings can transport you to a mysterious past where any corner, any street, is a hidden treasure where adventure begins; a living history which treasures the pre-Hispanic times with all their traditions and magic rites on its streets. The indigenous, colonial and modern areas, Indian Market, Witch Doctor's Market & breathtaking panoramas are all framed by the majestic "Illimani" mountain. Visit the Moon Valley, a clay formation resembling the face of the Moon. The tour includes the visit to the Teleferico cable car. After the tour, transfer to the airport for the connecting flight to Miami. (B & Dinner on plane)

MAR 31 FR – 05:45AM ARRIVE MIAMI

*** IMPORTANT NOTICE: LA PAZ IS APPROXIMATELY 13,000 ft ABOVE SEA LEVEL. CHECK WITH YOUR PHYSICIAN. VISA NECESSARY TO ENTER BOLIVA as well as YELLOW FEVER VACCINATION

COST: SOLD OUT


INCLUDED:
Air, hotel with room taxes and services charges for 7 nights, all transfers and ground transportation, meals noted in itinerary and tours with English speaking tour guides. Escorted by a Tara Tours representative. (US airport, Bolivia departure tax $25.00 included in full payment).

NOT INCLUDED:
Insurance, passport fees, entry forms or visa (Cost US$160) vaccinations or any other service not mentioned in the included section.

RESERVATION PROCEDURE:
FAX: 1) Completed application. 2) Copy of current IATA/CLIA list. 3) Current IATA/CLIA card 4) Credit Card Authorization 5) scanned copy of your passport. (Call for Credit Card Authorization form)
PHONE 305-278-4464 * FAX: 305-278-4454 * EMAIL:famtrips@taratours.com

CANCELLATION FEES PRIOR TO DAY OF DEPARTURE PER PERSON: At any time US $300.00 - 70-50 days US $450.00 – 49-33 days 60% charge of total land tour cost plus non refundable tickets - 32 days or less - NO REFUNDS
CANCELLATIONS MUST BE IN WRITING! Issued airline tickets non refundable/endorsable plus above charges
| | |
| --- | --- |
| Agency Name: | Passenger passport name: |
| Agency Phone: | Birth date: / / Nationality: |
| Agency fax: | Passport Number & Country issued: |
| Agency Address: | Home Phone: Cell Phone: |
| City: | Email: |
| State: Zip: | Departure date: MARCH 22, 2017 , BOLIVIA |
Responsibility Clause: TARA TOURS INC. and its agents shall not be liable for any loss, delay, injury, acts of God or Governments, thefts, strikes or defaults of any company or person engaged in providing services of the tour. Joining this trip constitutes your acceptance of the conditions, responsibility clause and procedures carried in this media. If you have any questions, please contact Tara Tours Inc. before departure.

TRAVEL INSURANCE HIGHLY RECOMMENDED

Smoker o Non Smoker o

______________________________________________

Signature of Agent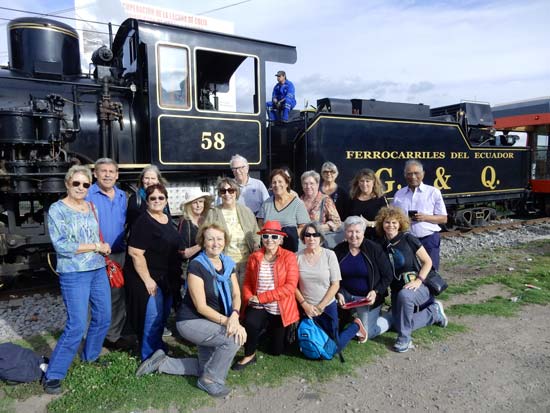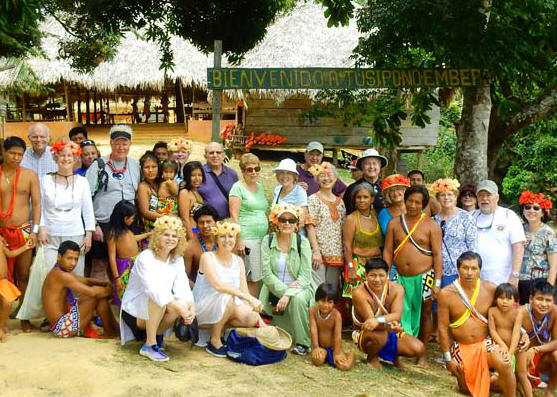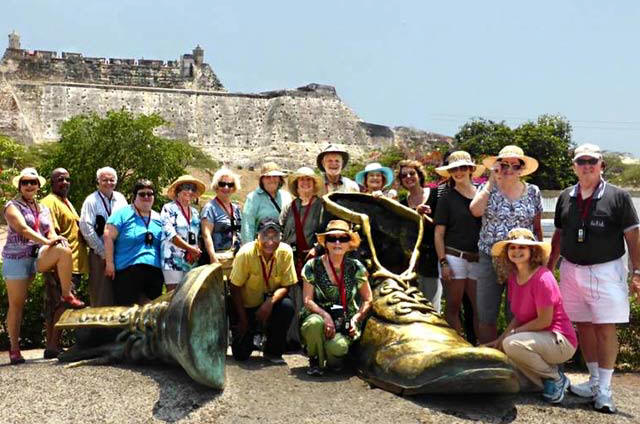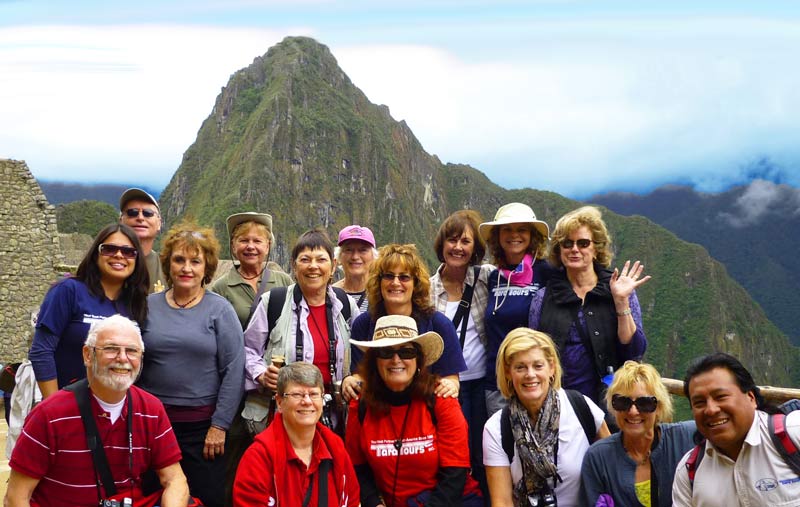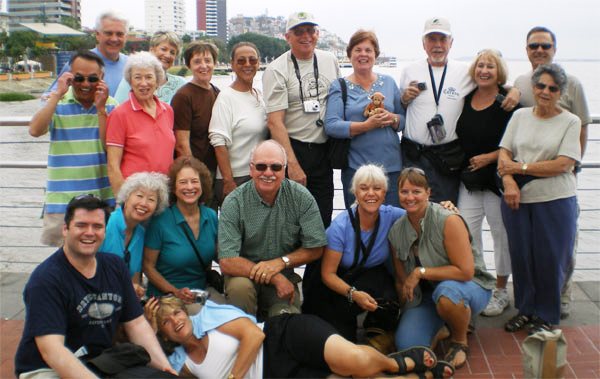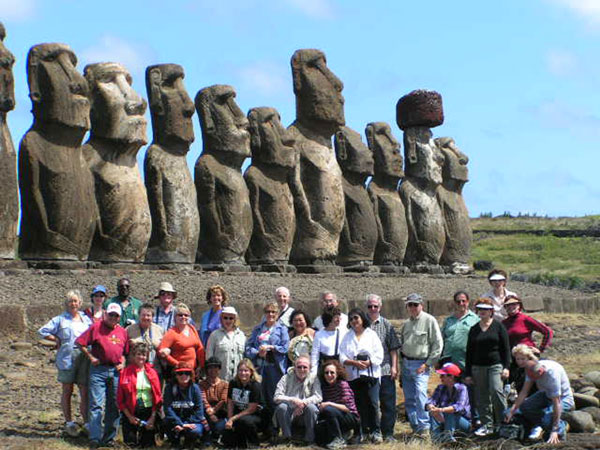 For further information about our Fam Trips to Latin America or if you want to be on our mailing list
please e-mail us at famtrips@taratours.com