This page is for Travel Agents Only
BUENOS AIRES/PATAGONIA/SANTIAGO


TRAVEL AGENTS TRAVELING TOGETHER FOR FUN & EDUCATION !
Visiting Buenos Aires, Cruising Patagonia Ice lands aboard
the new Ventus Australis and Santiago


DEPARTS OCTOBER 13, 2018 COST: AGENT US $3,469.00 share double

OCTOBER 13 SAT – USA/BUENOS AIRES -
Transfer in on your own to the well located 4 star Dazzler Recoleta Hotel Buenos Aires.

OCTOBER 14 SUN – BUENOS AIRES -
Afternoon (at a time designated) you will meet the Tara Tours Tour Conductor in the lobby and begin a city tour of Buenos Aires, called "The Paris of South America". This is a half day tour around South America's most elegant capital. We will drive along 9 de Julio Ave, the widest in the world, to visit the Colon Theatre, a world famous Opera House; the San Telmo Puerto Madero and the historical Recoleta Cemetery. In the evening, we will enjoy a Gala dinner and Tango Show. Overnight in Hotel Dazzler located in the famous Recoleta section of town. (B & D)

OCTOBER 15 MON – BUENOS AIRES –
After breakfast a full day gaucho experience at the estancia El Ombu including a typical Bar-B-Que lunch. The El Ombú de Areco is a historical estancia (ranch) just over an hour's drive from downtown Buenos Aires. It is located in San Antonio de Areco, birthplace of the gaucho tradition. Overnight at Hotel Dazzler.

OCTOBER 16 TUE BUE/USHUAIA AR #2894 10:10AM/1:45PM –
After breakfast, transfer to Aeroparque airport for your flight to Ushuaia. Upon arrival a brief city tour of Ushuaia and then transfer to the Ventus Australis. Welcome drink and introduction of the captain and crew as the ship departs for one of the most remote corners of planet earth. Overnight Aboard the Australis. (B & D)

OCTOBER 17 WED – CRUISE –
In the AM the Ventus Australis cruises into the remote archipelago that includes Cape Horn National Park. Weather and sea conditions permitting, we go ashore on the windswept island that harbors legendary Cape Horn. After a visit to the Australis-sponsored museum, passengers have a choice of three hikes that ascend the heavily wooden mountain behind the bay. Overnight Australis. (B, L & D)

OCTOBER 18 THU CRUISE –
Today retrace the southern edge of Tierra del Fuego into a section of Alberto de Agostini National park called Glacier Alley or Avenue of the Glaciers. Here we board zodiacs for a shore excursion to Pia Glacier. After disembarking, we take a short hike for a panoramic view of the spectacular glacier. Making our way further west along the Beagle channel, we enter into another long fjord and drop anchor near Garibaldi Glacier for another shore excursion. Overnight on the Ventus Australis (B, L & D)

OCTOBER 19 – FRI CRUISE –
In the morning we will sail through the Cockburn Channel and enter Agostini Sound. We will disembark and go for an easy walk around a lagoon. In the afternoon we will approach the Condor Glacier via Zodiac and hopefully see some of the abundant Andean condors in the area. Overnight on the Ventus Australis (B, L & D)

OCTOBER 20 SAT –CRUISE/PUNTA ARENAS/SANTIAGO, CHILE –
After an overnight cruise we anchor off Magdalena Island. Weather permitting, we go ashore and hike a path that leads through thousands of penguins to a small museum lodged inside the vintage 1902 lighthouse. After a short sail south along the strait, disembarkation at Punta Arenas is scheduled for around 11:30 AM. Transfer to the airport for our flight to Santiago. LA#292 13:13PM/6:41PM Overnight at Hotel Intercontinental Los Condes. (B)

OCTOBER 21 SUN –SANTIAGO –
After breakfast a Santiago city tour. Drive through the main streets of the historic center of Santiago, seeing the Palacio de la Moneda (Government Palace) the Plaza de Armas, Cathedral, Plaza de la Constitution, National History Museum; Central Post office; Central Market, Mapocho station, San Cristobal Hill with a panoramic view of modern Santiago. After leaving the city we head to Santa Rita winery restaurant for a tour and lunch. The winery is famous for producing some of the oldest traditional Chilean wines. Overnight at Hotel Intercontinental (B & L)

OCTOBER 22 MON–SANTIAGO CHILE/USA-
Transfer on your own. End of Services (B)

TOUR PACKAGE INCLUDES:
Hotel accommodations for 3 nights in Buenos Aires Dazzler Recoleta Hotel, 4 nights aboard the Ventus Australis with all meals, excursions etc., 2 nights in the Intercontinental Santiago all taxes, service charges and gratuities. Meals as mentioned in itinerary B, Breakfast, etc. Transfers to/from local airports. Domestic air AEP/USH & PUQ/SCL. Tours as mentioned including entrance fees and English speaking tour guide. Tips to airport porters.

NOT INCLUDED:
Meals, unless specified in itinerary. International airfare; transfer in Buenos Aires/ & transfer out Santiago. Insurance. Any other service not mentioned in itinerary.

COST: 1st Agent $3,469.00 - 2nd Agent from same agency $3,569.00 - Spouse or Companion $3,999.00

Reservation Procedure:
E-Mail or Fax: 1) Application. 2) Copy of IATA/CLIA list & Card. 3) Passport. 4) Credit Card Authorization.
Famtrips@taratours.com :PHONE:305-278-4464 FAX: 305-278-4454

Cancellations very strict due to the Australis policies.
HENCE WE STRONGLY RECOMMEND TRAVEL INSURANCE:
At any time US $450 service charge; 30 to 59 days before departure date US $750.00 (per person); cancellations made 60-118 days prior to departure 75% charge of total tour cost. 119 days or less prior to departure date - NO REFUNDS.
Cancellation must be in writing and all airline tickets non-refundable.
| | |
| --- | --- |
| Agency Name: | Passenger passport name: |
| Agency Phone: | Birth date: / / Nationality: |
| Agency fax: | US Passport YES NO Number: |
| Agency Address: | Home Phone: Cell Phone: |
| City: | Email: |
| State: Zip: | Departure date: OCT 13, 2018 PATAGONIA FAM TRIP |
RESPONSABILITY CLAUSE: TARA TOURS INC. and its agents shall not be liable for any loss, delay, injury, acts of God or Governments, thefts, strikes or defaults of any company or person engaged in providing services of the tour. Joining this trip constitutes your acceptance of the conditions, responsibility clause and procedures carried in this media. If you have any questions, please contact Tara Tours Inc. before departure.

TRAVEL INSURANCE HIGHLY RECOMMENDED

Smoker o Non Smoker o

___________________________________________

Signature of Agent

PERU & MACHU PICCHU
TRAVEL AGENTS TRAVELING TOGETHER FOR FUN & LEARNING!
Visit Lima, the Sacred Valley, Cusco "Capital of the Inka Empire" and The "Lost City of Machu Picchu overnight!
APRIL 21, 2018
Departure -

8 days / 7 nights

1st Agent US
$2,599.00

double including tips + tax
SAT APR 21 - USA-LIMA

Depart USA for Lima, Peru. After going through customs and immigration, transfer on your own to the five stars Lima Estelar Hotel located in Miraflores for overnight.

SUN APR 22 - LIMA –
In the morning gather in the hotel lobby for a sightseeing tour of Lima the "City of Kings", founded by Francisco Pizarro in 1535 and the most important city in the Americas during colonial times. Enjoy lunch at the Quartier restaurant to taste the local cuisine. Remainder of the day at leisure. Overnight is at the 5 star Estelar Hotel in Miraflores (BB & L)

MON APR 23 - LIMA-CUSCO–SACRED VALLEY – AV #837 LIM/CUZ 1050A/1215P
AM transfer for your flight to Cusco. Transfer in to the 5 star Aranwa Hotel in the Sacred Valley. PM Is at leisure to rest and acclimate. (BB)
TUE APR 24 – SACRED VALLEY –
Pisac Market, Ollayantaytambo Ruins & the Maras Salt mines.

Full day private excursion to the picturesque town of Pisac to experience its native market, then visit the town of Ollantaytambo, a typical town of Inca origin. Its design and the foundations of the majority of its buildings date from the Inca era, when it was a strategic military, religious and agricultural center. Above it stands a fortress as a defense against the primitive inhabitants of the hot valleys of the "Antis" or jungle indians. The fortress consist of a series of superimposed terraces of carved stone accessed by long staircases. The upper terrace contains large, admirably worked stone.
It was here that Manco Inca fought the troops of Hernando Pizarro in 1537, leading a fierce resistance against the Spanish at command of a "General" Ollantay who continued for many years from Inca hideouts in the jungles of Vilcabamba. Overnight in the Urubamba Valley at hotel selected.
Overnight at the Aranwa Hotel. (BB & Lunch)

WED APR 25 SACRED VALLEY-MACHU PICCHU –
Early morning your tour guide will pick you up and transfer you to the train station in Ollayantaytambo where you will board the Vistadome train for a 1½ to 2 hour ride with spectacular views of the Urubamba River and the Andean mountain range to Machu Picchu one of the most energetic and spiritual places in the Inca civilization.. Temples, palaces, towers and staircases are built into the side of the mountain. Here your tour guide will take you from site to site explaining the advanced world of the Incas. Late afternoon bus ride to the hotel. Overnight in Aguas Calientes situated at the base of Machu Picchu at the well-located 4 star El Mapi Hotel. (BB, L, Snack on train & dinner at the hotel).

THU APR 26 – MACHU PICCHU/CUSCO -
Today is at leisure. On your own you can choose to visit the village of Aguas Calientes with their thermal baths (bring a bathing suit); visit the El Pueblo Hotel and book an orchid tours; explore Machu Picchu or at 0700 AM climb Huayna Picchu. **MUST ADVISE BY MARCH 07th AS NOTED BELOW. In the mid-afternoon, a 1½ hour train ride back to Ollyantaytambo where buses will be waiting to transfer you to Cusco and the 5 star Aranwa Cusco Hotel. (BB).

FRI APR 27 - CUSCO
Morning tour of Cusco, the center of the universe for the Inca civilization. Visit the Temple of Koricancha or Sun God, the Cathedral and the ruins nearby such as Sacsayhuaman, Kenko, Puca-Pucara and Tambomachay. The remainder of the day is at leisure to enjoy this beautiful and colonial city. Overnight is at the Aranwa Cusco Hotel. (BB)

SAT APR 28 - CUSCO-LIMA AV #830 28APR CUZ/LIM 508P/635P.
AM is at leisure to enjoy the colonial city of Cusco. In the afternoon transfer to the airport for flight to Lima. Tour end. Upon arrival in Lima you may connect to the USA or return to another destination on your own. (BB)

COST: 1st AGENT $2,599.00 and 2nd AGENT SAME AGENCY $2,699.00
SPOUSE /COMPANION $2,999.00

INCLUDED:
Hotel accommodations for 7 nights including room taxes and service charges. Meals mentioned in itinerary BB=Buffet breakfast, L=lunch, D=dinner. RT Transfers airport and train station. Tours on a private basis as noted including entrance fees and English speaking guide. Tips to guides, drivers, airport and hotel porters. Airfare via AVIANCA LIM-CUZ-LIM. Fully escorted by a Tara Tours Tour Conductor.

NOT INCLUDED: Meals, unless specified in itinerary. Insurance. International airline tickets. Any other service not mentioned in itinerary.

RESERVATION PROCEDURE: FAX: 1) COMPLETED APPLICATION. 2) COPY OF CURRENT IATA/CLIA LIST.
3) COPY OF CURRENT IATA/CLIA CARD. 4) CLEAR PHOTOCOPY OF PASSPORT. 5) CREDIT CARD AUTHORIZATION. 6) ADVISE by MARCH 07th IF CLIMBING HUAYNA PICCHU AS TICKETS MUST BE PURCHASED IN ADVANCE

PHONE 305-278-4464 * FAX: 305-278-4454 * FAM email:
FamTrips@TaraTours.com
Cancellations: At any time US $300.00 service charge; 60 to 45 days before departure US $400.00 cancellations made 44-21 days prior to departure 60% charge of total tour cost.
Less than 21 days - NO REFUNDS. CANCELLATIONS MUST BE IN WRITING! Issued airline tickets non refundable plus above charges
| | |
| --- | --- |
| Agency Name: | Passenger passport name: |
| Agency Phone: | Birth date: / / Nationality: |
| Agency fax: | US Passport YES NO Number: |
| Agency Address: | Home Phone: Cell Phone: |
| City: | Email: |
| State: Zip: | Departure date: APR. 21, 2018 PERU-M.PICCHU FAM TRIP |
Responsibility Clause: TARA TOURS INC. and its agents shall not be liable for any loss, delay, injury, acts of God or Governments, thefts, strikes or defaults of any company or person engaged in providing services of the tour. Joining this trip constitutes your acceptance of the conditions, responsibility clause and procedures carried in this media. If you have any questions, please contact Tara Tours Inc. before departure.

TRAVEL INSURANCE HIGHLY RECOMMENDED

Smoker o Non Smoker o

______________________________________________

Signature of Agent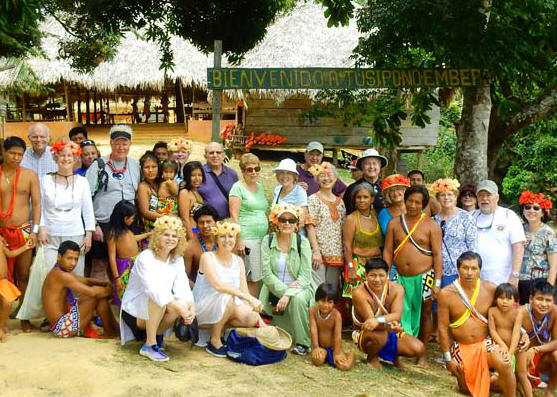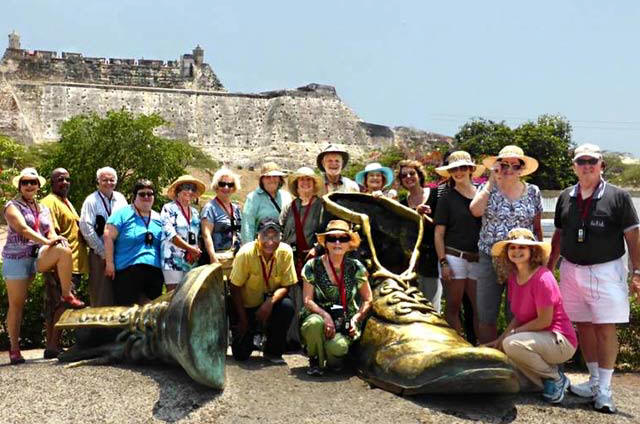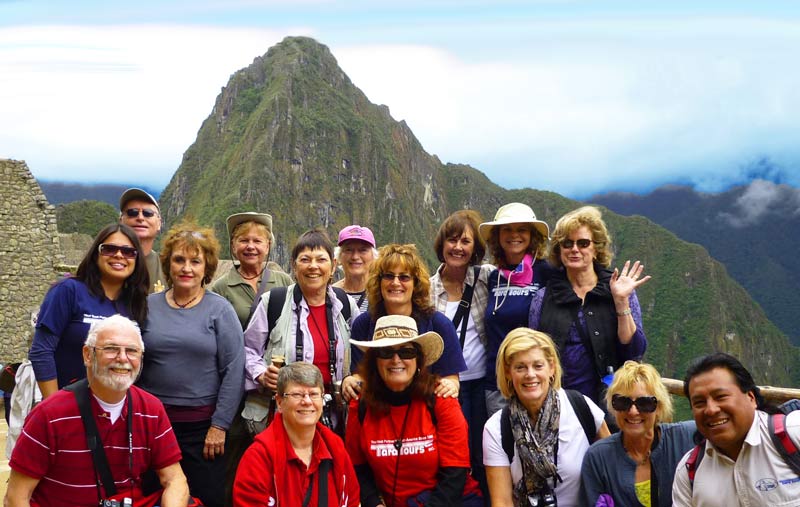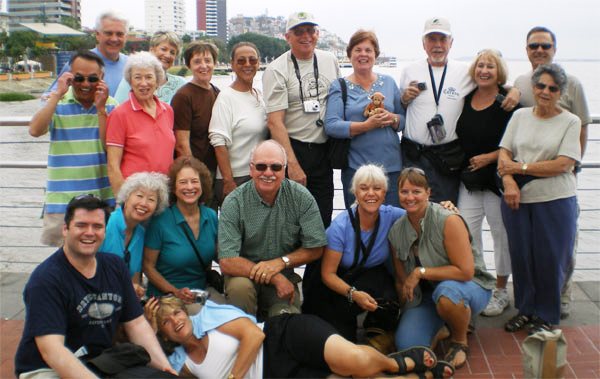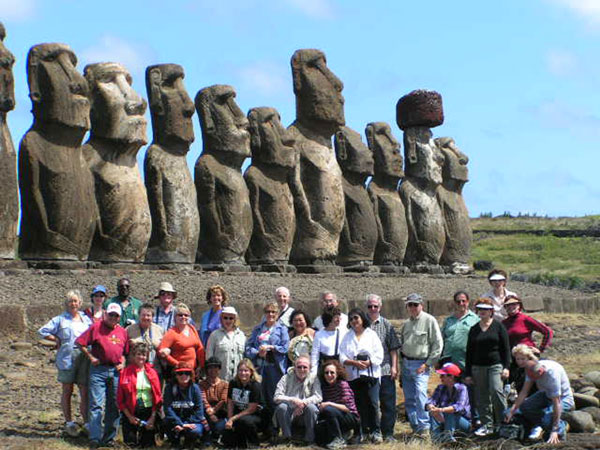 For further information about our Fam Trips to Latin America or if you want to be on our mailing list
please e-mail us at famtrips@taratours.com