Special Journeys for the Mind & Soul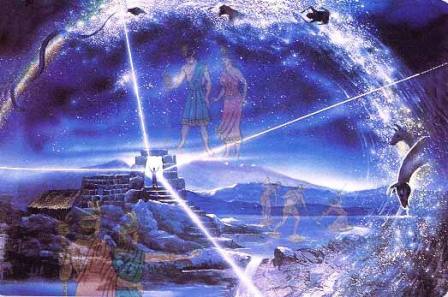 The Andean Cosmovision
Spiritual Journey To Ancient Inka Cities
Explore the most powerful, energetic and spiritual place on earth "Cuzco, the Urubamba Valley and Machu Picchu". Also, discover "Willoq" a lost Inca town existing today as it did in the past. Enjoy the natural flora and fauna of the Andean landscapes and traditional way of life. Observe astonishing views, local people, ancient salt mines and Andean weavers. Visit Inca cities and overnight in Machu Picchu including services of a private guide. This program is for people who have an interest in the Inca Culture, the Andean (Quechua) people and their beliefs about their origin and the universe.

Independent Departures
8 Days / 7 Nights
DAY 01. SUN. USA-LIMA :
Reception upon arrival in Lima and walked to hotel by Lima Airport Costa Sol.

DAY 02. MON. LIMA-CUZCO-URUBAMBA
Walked from airport hotel to domestic section of Lima airport for flight to Cuzco. Airport reception and immediate transfer to the Sacred Valley of the Incas with private tour guide. Visit the archaeological site of Pisac Ruins (meditate at the old astronomical Pisac observatory) to view its intricate terraces and buildings. Continue along the Urubamba River to admire the scenery. Lunch in a local restaurant. (If weather and road conditions permit, a visit to the ancient salt mines of Maras will be made where people still work the same way as their ancestors.) Late afternoon arrive in Yucay for overnight at the Hotel Sonesta Yucay . Tonight, meeting with a native healer . (B,L).

DAY 03 TUE. URUBAMBA-WILLOQ-OLLANTAYTAMBO
Early morning visit one of the most fascinating Andean communities named Willoq. Observe how weavers produce charming textiles with ancient Inca designs. then continue to visit the typical and colorful market of Pisaq or Chincheros where hundreds of indigenous people come from different surrounding villages to exchange/buy/sell their products, After lunch depart for the Inka fortress of Ollantaytambo, one of the most important archaeological sites, where legend and history converge telling a story of love and rebellion against an Inka ruler. Overnight at Posada del Inka Yucay. (B,L)

DAY 04 WED. OLLANTAYTAMBO-MACHU PICCHU
In the morning you will be taken to the station to board the train for the 1 1/2 hour ride to Aguas Calientes. Here a bus will take you up to the hotel, located near the entrance of the ruins. After checking in, you'll take a guided archaeological and spiritual tour of the Lost City to contemplate and learn about the advanced world of the Incas and of the mysteries yet to be revealed. Overnight at the Hotel El Mapi. (B,L,D).

DAY 05 THU. MACHU PICCHU-CUZCO
Arise very early to enjoy the sunrise and spend some time alone to attune with the energies of Machu Picchu. Second day exploration of Machu to understand more about the 3 Runa Inca Cosmological Worlds-Hanan Pacha, Kay Pacha and Uju Pacha while visiting the Intipunko, the Inca bridge, Temple of the Sun. Time for meditation at the Temple of Three windows for emotional healing. Afternoon return to Cuzco. Overnight hotel Dorado or Sonesta Cuzco. Entrance fees & bus tickets are included today. (B)

DAY 06 FRI. CUZCO
Morning sightseeing tour of the City of Cuzco with stops at the Koricancha (Temple of the Sun) the main square, Cathedral and a visit to the Power Places of Sacsayhuman , Kenko, Puca-Pucara, the Inka Spa of Tambomachay. Visit inside the rocks of the Temple of the Monkeys (Kusylluchayoq) to see strange carved niches where idols or advanced machinery was placed. At days end enjoy Andean music performed with typical local instruments (only for groups -minimun 10). Overnight hotel Dorado or Sonesta Cuzco. (B)

DAY 07 SAT. CUZCO-TIPON-SHAMAN CEREMONY
Depart hotel, with a private tour guide, at mid-morning by bus and head towards Tipon -30 minutes away from Cuzco. We will make a brief stop in the main square of San Sebastian to admire the beauty of the main church, whose façade features fine stone carvings and Solomonic columns.
Then, continue to the Archeological site of Tipón an agricultural Centrum. Even today water rushes through the channels, and the wide terraces are in perfect condition. Several surrounding ruins have been excavated, and many more are visible below the soil. The site was probably used as a laboratory of agricultural products because of the various micro-climates found within the complex. Besides being an archaeological complex, the site is home to one of the largest irrigation works in the terraces, with a great distribution of outdoor water channels.
We continue our tour towards Villa Tipon, where an Andean priest welcomes us and performs an ancient ceremony of an offering to the Mother Earth (Pacha Mama). Afterwards, we will enjoy a family lunch of delicious Peruvian food.
Here, we will see the beautiful garden and the "Huchuy Llaqta", a gorgeous Andean town in miniature built of stone, adobe, and tiny tiles. We can also do some bird watching, keeping a watchful eye out for the giant hummingbird, the biggest of its species. Overnight hotel Dorado or Sonesta Cuzco. (B)

DAY 08 SUN. CUZCO-LIMA-USA
Transfer to airport for flight to Lima with connection to your home town. (B)


LAND TOUR PACKAGE INCLUDES:
Meeting and transfer service in all cities visited in Peru. Tips for handling baggage at airport. Tours as noted including entrance fees with private metaphysical English speaking tour guide. All hotel accommodations for 7 nights (4 star hotels) including room taxes and service charges. Meals as noted B=American breakfast, L=Lunch, D=Dinner. Local airfare Lima-Cuzco-Lima via Lan Peru.

NOT INCLUDED:
International airfare. Other services not mentioned or Passport fees. Departure tax of US $28.00 upon leaving Peru, $5.00 leaving Cuzco and Lima. Meals (Except ones specified in itinerary). U.S.A. departure taxes. Tips to hotel porters, drivers and tour guides. Insurance (Tara Tours Inc. through Insured America recommend and offer optional Travel Insurance)
2018 Land tour cost per person (includes local airfare Lima-Cuzco-Lima)
| | |
| --- | --- |
| Each of 2 people travelling together | US$3,850 |
| Each of 3-4 people traveling together | 3,580 |
| Each of 6 to 9 people travelling together | 3,175 |
RATES SUBJECT TO CHANGE. INTERNATIONAL AIRFARE NOT INCLUDED.
FOR 10 or more people -special rates available upon request. Please call us at 1-800-327-0080 or email us at tara@taratours.com
Deduct US$ 70 for Triple accommodations; Single Supplement US$790
SAMPLE AIRFARE FROM MIAMI: US$650-850 plus taxes
SAMPLE ADD-ONS FROM OTHER USA CITIES:
Add $300 from LAX, SFO, DEN, LAS, DFW and Zone 5; Add $250 from ATL, ORL, SJU, TPA & ZONE 1; Add $300 from DFW, HOU & ZONE 2; Add $350 from BDL, BOS, BWI, CHI, EWR, NYC, WAS, ZONE 3; Add $400 from ZONE 4. Add $450 from JAC, PDX, SEA.(See below Zone Chart). RATES SUBJECT TO CHANGE AT ANY TIME.
ZONE CHART: Zone 1: FL; Zone 2: AR, LA, MS, NM, OK, TX; Zone 3: CT, GA, MA, MD, NC, NH, NY, PA, RI, SC, VA, VT; Zone 4: AL, AZ, CO, IA, IL, IN, KS, KY, MI, MN, MO, NE, OH, SD, TN, WI; Zone 5: CA, ID, NV, UT; Zone 6: OR, WA
DEPOSITS: US$300.00 at the time of booking plus cost of international air ticket (Airlines do not guarantee air rates anymore, unless you are ticketed). We will advise cost of such air at the time of reservations.
FINAL PAYMENT: 60 days before departure.
OPTIONAL EXTENSION TO LAKE TITICACA & BOLIVIA
DAY 08: SUN. CUZCO-LA PAZ:
Arrive in La Paz where your guide will pick you up to visit the ancient ruins of Tiahuanaco, capital of a great civilization that started in 1580 B.C and at the height of its splendor (700 AC) covered part of Peru, Bolivia and Argentina. You will see its Aqueducts, Temples, Palaces, the Gate of the Sun and some of their mysterious monoliths. Then continue to the shores of Lake Titicaca and hotel Inca Utama. In the afternoon you will visit the Eco and Altiplano museums. Fishing on Lake Titicaca for some trout ...then dinner. At night, be ready to experience the Aymara Horoscope and myths of the skies. You will enjoy their constellation and ancestral legends in the "Alajpacha" a native observatory. (B,L,D).
Day 09: MON. LAKE TITICACA-COPACABANA
Wake up at the sound of the "Pututu", a native alpine horn. Experience the Sunrise and the energy of the Sun God with the local people.. Full day excursion by Hydrofoil to the colorful Andean town of Copacabana. A stop will be made to visit the Sun Island and drink water from the Sacred Spring believed to be the source of eternal life. Return to the Inca Utama for overnight and a chance to discover the spiritual world of the Callawayas, masters in natural medicine of the Andes. Their belief is you must first heal the spirit before you can heal the body . Then a meeting with a Shaman who will tell your fortune as he casts and reads the Coca leaves. Overnight at the Inca. Utama. (B,L,D).
Day 10 TUE. LAKE TITICACA-LA PAZ
Morning at leisure to enjoy Lake Titicaca on your own. Time to meditate or take an optional excursion to visit Suriqi Island famous for its boats made of reeds. Here they built the RA II and Tigris, for Thor Heyerdhals epic expeditions. Mid-afternoon return to La Paz to hotel Presidente. (B, L).
Day 11: WED. LA PAZ-LIMA-MIAMI
Transfer to the airport for flight to Lima with connection to Miami and homeward bound. (B).
2018 LAND TOUR RATES PER PERSON: (included local air Cuzco-La Paz)
| | |
| --- | --- |
| Minimun 2 people | |
| Sharing double | US$1,591 |
| Sharing triple | 1,537 |
| Single supp. | 331 |
INTERNATIONAL AIRFARE NOT INCLUDED.
INCLUDING: All hotels, meals, services, tours as mentioned in itinerary as well as airfare Cuzco-La Paz-Lima.
NOT INCLUDED: Airport departure taxes, tips to tour guides, insurance and any other not mentioned in this itinerary.

MAYAN SPIRITUAL JOURNEY & PROPHECIES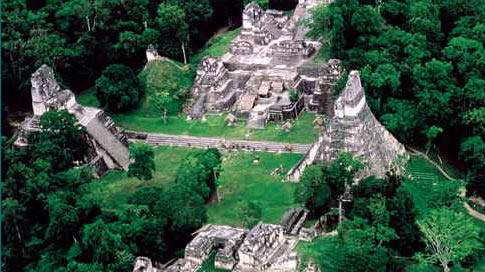 A learning experience of Mayan spiritual beliefs and prophecies with a private tour guide visiting Guatemala City, Lake Atitlan, Antigua, the Native Market of Chichicastenango, Solola, Quetzaltenango and the Capital of the Mayan Empire "Tikal"
8 days/7 nights – Independent departures.
Day 01/Sun - U.S.A-GUATEMALA
Reception upon arrival and transfer to hotel Barcelo Guatemala .
Day 02/ Mon. GUATEMALA-ZUNIL-QUETZALTENANGO
In the morning, you will depart with your private metaphysical guide for the picturesque town of Zunil to visit its non-touristic native market and the beautiful Almolonga Valley. On the way you will stop at Ixunche, a sacred site during Mayan times. Here your guide will introduce you to the spiritual world of the Mayas. In the afternoon, continue to Quetzaltenango for overnight at Pension Bonifaz.
Day 03/ Tue. QUETZALTENANGO-SOLOLA-ATITLAN
Morning depart for Solola to visit one of the major market centers. On Fridays, the market is filled with indigenous people with very colorful and distinctive dresses who have journeyed from all over the area to sell and buy produce. In the afternoon, your tour will continue to Panajachel to visit "Mochimon", an ancient deity of the Quiche people. Then, visit the Shamanic cave believed by the Mayas to be the navel of the world. Overnight at hotel Del Lago, located on the shores of Lake Atitlan and a conducive place for meditation....
Day 4/ Wed. ATITLAN-CHICHICASTENANGO
Morning motor-launch trip on Lake Atitlan considered "one of the most beautiful lakes in the world". with its three volcanoes San Pedro, Toliman and Atitlan. You will visit one of the twelve interesting indigenous lake shore villages and learn about their spiritual beliefs. Their inhabitants are for the most part descendants of the Cakchiquel and Tzutil Indians. Sufficient time to wander around the village and for meditation on the shore of the lake. Mid-day continue to the most famous indigenous market in the Americas, Chichicastenango. Overnight at hotel Mayan Inn.
Day 05/Thu CHICHICASTENANGO-ANTIGUA
One of the main reasons for a trip to Chichicastenango is to participate in the market which is held only twice a week and deserves its fame. You will also see the Church of Santo Tomas where the Mayan Quiche observe unique religious and spiritual customs and experience the energy of their nine sacred sites. In the afternoon continue to the colonial city of Antigua for overnight at the Hotel Casa Santo Domingo.
Day 06/Fri. ANTIGUA-GUATEMALA
Morning guided tour of Antigua at one time, along with Lima and Mexico, one of the most important centers of Spanish power in the Americas. Today, Antigua is a national monument of the Americas. A very pleasant city of cobblestone streets, houses and mansions with colonial-style facades and tile roofs. Your tour guide will take you to visit churches, convents, monasteries and other colonial buildings. Stop at San Antonio to observe their textiles and how they represent their daily lives and beliefs. Afternoon return to Guatemala City and to hotel Barcelo.
Day 07/Sat. GUATEMALA-TIKAL
Today, you will go back more than 2,000 years in time when you visit Tikal. Early morning transfer to the airport for flight to Flores where you will be met by your local guide and driven to the National Park for an archeospiritual visit of the many pyramids, stelae, temples and buildings of one of the major archaeological finds of the Americas "Tikal", the Capital of the Mayan Empire After lunch you will visit the local museum. Afternoon transfer to the airport for flight back to Guatemala city. (L,) (Optional overnight in Tikal available upon request).
Day 08/ Sun. GUATEMALA-U.S.A
Morning transfer to the airport for return flight to U.S.A and homeward bound.
INCLUDING:

Hotel accommodations for 7 nights with room taxes and services charges.(3 nights Guatemala at hotel of your choice, 1 night Chichicastenanago at Mayan Inn, 1 night at Hotel del Lago in Atitlan, 1 night at Casa Santo Domingo in Antigua and 1 night at Pension Bonifaz in Quetzaltenango.
Tours as mentioned in itinerary with Private metaphysical English speaking guide (except day in Tikal) and entrance fees when necessary.
Ground transportation from Guatemala, Quetzaltenango, Antigua, Atitlan and Chichicastenango.
Air transportation from Guatemala to Flores (Tikal).

NOT INCLUDED:

AIRFARE, Insurance, meals, tip to hotel porters, tour guides or bus drivers, passports, entry forms or visas, and services not mentioned in itinerary. Departure from U.S.A US$232.00 and Guatemala US$30.00 upon leaving the country plus US$5.00 for a tourist card.
2018 LAND TOUR RATES
| | |
| --- | --- |
| Each of 2 people traveling together | US$1,996 |
| Each of 4 people travelling together | 1,897 |
For Triple rate please deduct US$115; Single Supplement add US$880.
RATES SUBJECT TO CHANGE.
FOR 5 or more people -special rates available upon request. Please call us at 1-800-327-0080 or email us at tara@taratours.com
SEASONS: Rates apply all year -except Holy Week, Christmas and New Year (for those dates -please add 20% to above rates)
SAMPLE AIRFARE FROM MIAMI: US$350-450
SAMPLE ADD-ONS:
Add $250 from: ATL, BOS, DFW, EWR, HOU, LAX, NYC, WAS + Zone 1 (Florida) Zone 2 & Zone 3 ; Add $300 from SFO & Zone 5; Add $350 from CHI, SJU & Zone 4; Add $400 from Zone 6. ALL RATES SUBJECT TO CHANGE AT ANY TIME.
SAMPLE ZONE CHART:
Zone 1: FL; Zone 2: AR, LA, MS, NM, OK, TX; Zone 3: CT, GA, MA, MD, NC, NH, NY, PA, RI, SC, VA, VT; Zone 4: AL, AZ, CO, IA, IL, IN, KS, KY, MI, MN, MO, NE, OH, SD, TN, WI; Zone 5: CA, ID, NV, UT; Zone 6: OR, WA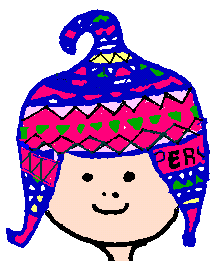 For questions or further information about these programs
Have your Travel Agent call Tara Tours at
1-800-327-0080 or e-mail us