ARCHAEOLOGICAL TOURS
TO GUATEMALA & PERU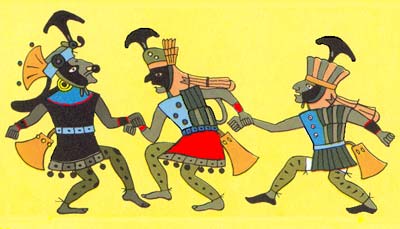 Peru's
Archaeological
Journey
Discover the Ancient treasures of the Moche, Chimu, Nazca and
Inka civilizations, while you travel through some of the most spectacular geographical locations on earth
12 Days / 11 nights
Independent daily departures with private tour guides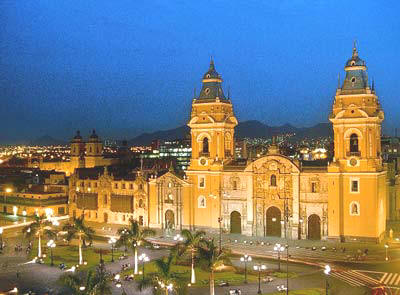 DAY 01. USA-LIMA: Meeting on arrival and transfer to hotel selected.
DAY 02 LIMA: Morning to visit the Archeology and Anthropology museum to have an overview of the Peruvian history. Afternoon visit the famous Gold museum with more than 9,000 gold pieces from Inka and Pre-Inka civilizations. (B)
DAY 03 LIMA-CHICLAYO: Transfer to airport for flight to Chiclayo, which is about 550 miles north of Lima, burgeoning commercial center and capital of the department of Lambayeque. The area is known for its religious festivals and archaeological sites. This area seems it was the heart of the Moche civilization. Your private tour guide will take you to visit the Bruning Museum to appreciate fascinating ceramics, metal objects and textiles from the region, then to the ruins of Tocume. (B,L)
DAY 04 CHICLAYO-TRUJILLO: In the morning, visit the famous archaeological site of Sipan " The richest discovery of the Americas" and Pampa Grande. Return to Chiclayo and continue by bus to Trujillo. Overnight at hotel selected (see below). (B,L)
DAY 05 TRUJILLO-LIMA: Trujillo, "City of Eternal Spring", still remains in all of its colonial grandeur, built to please the reigning viceroy after Francisco Pizarro founded it in 1536. Nearby "Chan-Chan" is the imperial city of the mighty Chimu Kings who ruled an agricultural empire that extended all the way into present day Ecuador, long before the Inkas existed. Tour of the ruins and visit to Huaca del Sol (Sun) and the Huaca de La Luna (Moon) with a private tour guide.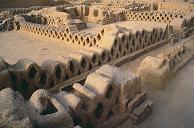 Late afternoon depart for Lima with transfer to hotel selected. (B,L)
DAY 06 LIMA-PARACAS-ICA-NAZCA-LIMA: Depart by private car to Paracas where you will board your flight towards Nazca - to see one of the most mysterious ancient sites on earth "the Lines of Nazca" Then, in smaller aircraft fly over the Nazca plains. The fabulous pre-Inka lines, resemble landing fields, huge birds, animals, geometrical lines, spirals, etc., all of which has to be seen by air to appreciate their majesty -it seems an extraterrestrial work. ... Lunch at local restaurant and flight back to Paracas for a private transfer to Lima and to your hotel. (B,L)
DAY 07 LIMA-CUZCO: Early morning transfer to the airport for flight to Cuzco with transfer to hotel selected (please see below). Afternoon private sightseeing tour of Cuzco -at one time- the "Capital of the Inka Empire" visiting the Temple of the Sun "Koricancha", the Cathedral, then to the surrounding archeological site of Sacsayhuaman, the Inka Spa of Tambomachay, the fortress of Puca-Pucara and the amphitheater of Kenko. (B)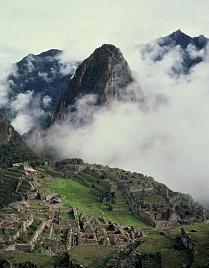 DAY 08 CUZCO-PISAC- URUBAMBA VALLEY: Morning departure for the Sacred Valley of the Inkas to see the archaeological site of Pisac and to observe its intricate terraces and buildings , here you will have a chance to observe the first Inka construction to the last . After lunch continue along the Urubamba River to admire the scenery and to visit -one of the most important Inka archaeological sites. 'Ollantaytambo". Late afternoon arrive in Yucay for overnight at the hotel Posada del Inka (4stars). (B,L).
DAY 09 OLLANTAYTAMBO-MACHU PICCHU: Morning transfer to Ollantaytambo train station. Be prepared to see one o the most fabulous sights in the world. "The Lost City of the Inkas", Machu Picchu. The train will take you on an exciting hour an half ride to this beautiful monument. Temples, palaces, towers and staircases are built into the side of the mountain of Machu Picchu, here –your private tour guide will take you from site to site, explaining the advance world of the Inkas. Overnight at Hotel El Pueblo (4stars) (next to the spectacular Urubamba River). (B,L).
DAY 10 -MACHU PICCHU-CUZCO: Morning at leisure for more exploration on your own or -you can visit Machu Picchu, the Intipunko, the Inka bridge or climb Huayna Picchu (entrance fees an bus tickets are included). Mid-afternoon return via Vistadome train to Cuzco and to hotel selected.
DAY 11 CUZCO-LIMA: Morning at leisure to explore this magnificent city, Cuzco is like open museum, wherever you go, you will find perfect Inka buildings with Spanish churches or houses built on top of it. Noon flight to Lima. Arrive and transfer to your hotel. (B).
DAY 12 LIMA-USA: Transfer to the airport for flight back home (B)
LAND TOUR RATES: 2018

Per person

Double

Triple

Single

5* Hotels

US$7,540

7,270

13,660

4* Hotels

6,550

6,280

11,960

3* Hotels
6,100
5,830
10,960
INTERNATIONAL AIRFARE NOT INCLUDED.
FOR 5 or more people -special rates available upon request.
SAMPLE AIRFARES: FROM MIAMI US$700-900; NEW YORK US$ 900-1100; LOS ANGELES 1100-1300
HOTELS USED:
3 stars: Lima=Brittania; Chiclayo=Costa del Sol; Trujillo= EL Brujo; Cuzco= Dorado; Aguas Calientes=Andina
4 stars: Lima= Radisson; Chiclayo=Costa del Sol; Trujillo= Casa Andina Private Collection; Cuzco= Sonesta Cusco; Aguas Calientes=El Mapi
5 stars: Lima= JW Marriott; Chiclayo=Casa Andina Chiclayo (4*); Trujillo= Libertador; Cuzco= JW Marriott; Aguas Calientes=Inkaterra or Sumaq
INCLUDED:
Hotel accommodations for 11 nights including room taxes and service charge; transfers to/from airport, hotels, train stations and ground transportation from Chiclayo to Trujillo; tours as mentioned in itinerary including all entrance fees to Museums, Archeological sites and Private English speaking tour guides (except Nazca); tips to airport and hotel porters; meals as noted in itinerary. (B=buffet breakfast or American breakfast, BL=box lunch; L=lunch;D=dinner; locally hosted. Local airfare Lima-Chiclayo...Trujillo-Lima-Cuzco-Lima.
NOT INCLUDED:
International airfare, Insurance. (Insure America has prepared an special policy for Tara Tours passengers, please visit our web site); tips to tour guides or drivers; bellboys, chambermaids Any other service not mentioned in itinerary; airport departure taxes in Lima, Trujillo and Cuzco $5.00 each and upon departing Peru.

CHACHAPOYAS &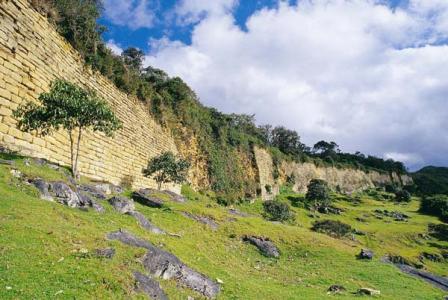 Kuelap
The Pre-Columbian Chachapoyas culture, conquered in the 15'h century by the Inkas, has left a landscape scattered with villages and burial sites which until recently has been largely overlooked by archaeologists.
Situated in the cloud forests around the town of Chachapoyas in Peru's northern Amazonas Department (State), these sites are dominated by the mighty fortress of Kuelap, perched majestically atop mountain-top cliffs overlooking the verdant Andean landscape
In Chachapoyas, remnants of the past invite you for a true discovery and adventure.
Five fixed departure programs allow clients to explore and discover Chachapoyas and Cajamarca, site of the first contact between the Spanish conquistadors and the Inca civilization.
SEE PROGRAMS IN THE PERU SECTION click here

GUATEMALA'S ARCHAEOLOGICAL JOURNEY
Visiting the best of Archeological sites of the area such as Copan, Quirigua, Puerto Barrios,
Ceibal, Yaxha and the mighty Capital of the Mayan Empire Tikal
9 days/8 nights
Departs every Saturday
Locally Hosted
DAY 01 SAT. USA-GUATEMALA
Arrival in Guatemala City. Transfer to a hotel in the city for overnight accommodations at the Hotel Barcelo Guatemala.
DAY 02 SUN. GUATEMALA-FLORES
Transfer to the airport for flight to
Flores . Transfer to a hotel in Flores for overnight accommodations at Villa Maya. (B)
DAY 03 MON. FLORES-CEIBAL
Transfer to Ceibal for sightseeing of the site, here among very thick jungle vegetation the Mayas built one of the most beautiful stelaes, (still in perfect shape), also you will see the great observatory . After lunch transfer back to Flores for overnight accommodations at VILLA MAYA. (B)

DAY 04 TUE. FLORES-YAXHA
Transfer to Yaxha Lake for a visit to the Archeological site of the same name (it means green waters). Yaxha was a large Mayan city, time to explore the area and after lunch transfer back to Flores for overnight accommodations at VILLA MAYA. (B)

DAY 05 WED. FLORES-TIKAL-FLORES
Today you will go back more than 2,000 years in time when you visit the Tikal National Park. Early morning you will be picked up at your hotel for transfer to the airport to board the flight to Flores, Petén . On arrival, our representative will take you to the Mayan City of Tikal which is located in the center of the National Park that bears its name, and has an extension of 222 square miles. Tikal was inhabited from 600 BC., till 869 AD. Its highlight was between 690 till 850 AD., a time period known by archaeologists as the Late Classic. Visit the Twin-Pyramid Complexes "Q" and "R", Lost World Complex where the Great Pyramid and Temple 5C-49 are the most important. Also, visit Temple III and the Palace of the Windows, the Great Plaza, squared off with the pyramids of the Grand Jaguar and the Masks, the Palace of the Nobles, and Pyramid IV. This one is the highest of the Mayan pyramids, from its top a complete view of Tikal and its surrounding jungle can be enjoyed. Afternoon transfer back to your hotel Villa Maya or Camino Real. (B)
DAY 06 THU. FLORES-RIO DULCE-PUERTO BARRIOS
Transfer to Rio Dulce, upon arrival joins the launch excursion to the San Felipe Castle, and then continue to Livingston . In the afternoon, continue to Puerto Barrios for overnight accommodations. Hotel Amatique Bay. (B)
DAY 07 FRI. PUERTO BARRIOS-QUIRIGUA-
After breakfast continue to Quirigua, where you will find 12 carved steles', 4 enormous carved stones of mythological forms and unretired temples. The dates recorded on the monuments are exact intervals of 800 days.... In the afternoon proceed to Copan for overnight accommodations. Marina Copan
DAY 08 SAT. COPAN-GUATEMALA
After breakfast you will visit the magnificent archaeological site of Copan .Here you will find one of the greatest collection of Mayan sculptures anywhere in Central America. Time to visit the main Plaza, its Temples and the complete Ball Court. In the afternoon return to Guatemala City for overnight accommodations at the Hotel Barcelo Guatemala. (B)
DAY 09 SUN. GUATEMALA-USA
Transfer to the airport for flight back to USA.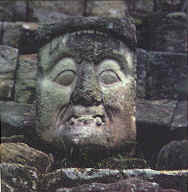 INCLUDING:
Hotel accommodations for 08 nights with room taxes and services charges · Motorcoach tours with English speaking tour guides as per itinerary with entrance fees when necessary. · Ground transportation from Guatemala to Copan-Quirigua-Puerto Barrios-Rio Dulce-Flores (Tikal). · Air transportation from Guatemala to Flores .
NOT INCLUDED: International airfare, Insurance, meals, tip to hotel porters, tour guides or bus drivers, passports, entry forms or visas, and services not mentioned in itinerary. USA-GUATEMALA airport taxes (usually included in your international air ticket)
*Land Tour Cost (includes local airfare Guatemala-Tikal)
| | | | |
| --- | --- | --- | --- |
| 2018 | Double | Triple | Single |
| Per person | US$3,780 | 3,400 | 6,460 |
SEASONS:
Rates valid all year, except from Dec.24to 31 -Please add $250 per person
SAMPLE AIRFARE FROM MIAMI: US$400-500
ADD-ONS VIA AMERICAN AIRLINES:
Add $250 from: ATL, BOS, DFW, EWR, HOU, LAX, NYC, WAS + Zone 1 (Florida) Zone 2 & Zone 3 ; Add $300 from SFO & Zone 5; Add $290 from CHI, SJU& Zone 4; Add $350 from Zone 6. ALL RATES SUBJECT TO CHANGE AT ANY TIME.
AMERICAN AIRLINES ZONE CHART:
Zone 1: FL; Zone 2: AR, LA, MS, NM, OK, TX; Zone 3: CT, GA, MA, MD, NC, NH, NY, PA, RI, SC, VA, VT; Zone 4: AL, AZ, CO, IA, IL, IN, KS, KY, MI, MN, MO, NE, OH, SD, TN, WI; Zone 5: CA, ID, NV, UT; Zone 6: OR, WA
DEPOSIT: US$400 per person.
FINAL PAYMENT: 60 days before departure.

For questions or further information about these programs
Have your Travel Agent call Tara Tours at
1-800-327-0080 or e-mail us